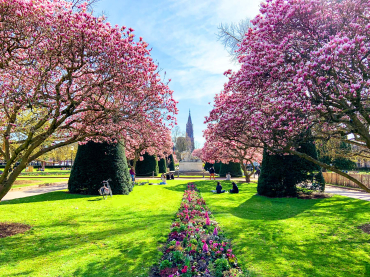 BOMA COMMITS
Discover our commitments
Since its opening, BOMA has been committed to a policy of environmental and social responsibility on a daily basis.
At BOMA, the common areas, the restaurant, the shop, the bar and our rooms are designed to respect our commitments.
In 2023 our establishment is a candidate for "Green Key" label.
Discover our various eco-responsible actions, and those to come…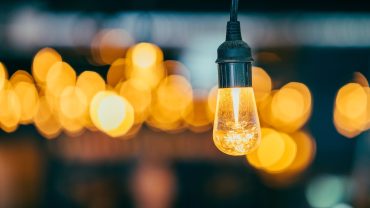 Energy management
To reduce our energy needs, 95% of our lighting is provided by energy-efficient LED bulbs. We optimize our computer equipment and adopt eco-responsible digital practices.
Our goal is to track the evolution on a monthly and yearly basis. A chart is in place to ensure we reduce our consumption and carbon footprint in the future. The common areas, technical and staff areas are equipped with presence detectors.
The rooms are equipped with energy saving boxes so that the lighting is turned off when the room is unoccupied.
Project: 100% LED lighting throughout the hotel
Waste management
BOMA favors reusable, recyclable goods and we minimize packaging and waste. When we can, we try to give a second life to products.
In the rooms, amenities are vegan and used solid soaps are collected by the association SapoCycle to give them a second life!
We fight against food waste by offering doggy bags. We sort our waste and bio-waste is collected and recycled by our service provider Veolia.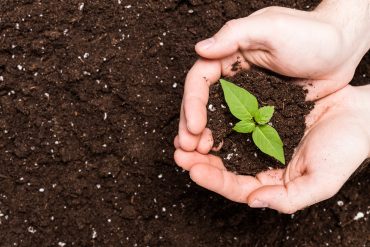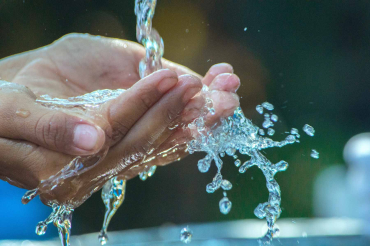 Water management
One of our priorities is to save water. Water savers are installed on all taps and the hotel showers and our toilets are equipped with volumetric flushes.
BOMA encourages guests to reduce the change of clean linen (towels and sheets) to minimize water consumption.
We believe that every little action counts, and we are proud to contribute preserve this vital resource for future generations
Preservation of fauna and flora
BOMA takes care of the planet, the animals and its little creatures!
We have installed several birdhouses on the terrace, to allow them to take shelter and nest. But also an insect hotel to promote biodiversity conservation and pollination.
We invite our travelers to discover the many activities to do in nature, in Alsace and in the Vosges.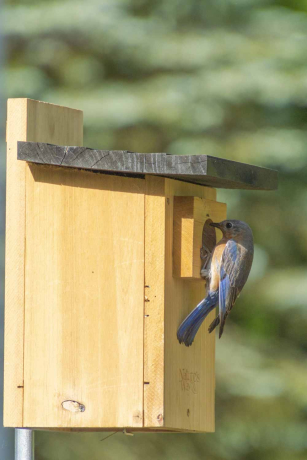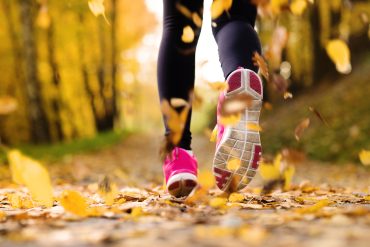 Association
BOMA is committed to associations and regularly participates in charity events.
We have set up a partnership with Solikend, a social economy company, which supports environmental protection associations such as Surfrider, Water Family or Planète Urgence. The BOMA teams also participate in the Strasbourgeoise, an associative foot race that takes place every October in Strasbourg.
BOMA collaborates with the Elise association to ensure the collection and recycling of paper and cardboard. The staff of Elise is essentially made up of disabled people or people with integration difficulties, a social and environmental initiative.
Heritage
BOMA is located on the pedestrian street of November 22, a dynamic axis in the heart of Strasbourg life that connects the station to the city centre.
Our wish is to contribute to the preservation of Alsatian heritage, history and culture. For this we have rehabilitated an old bank by preserving its facades to install a place of life for the inhabitants of Strasbourg and travelers of the world. BOMA offers a breathtaking view of the rooftops of the city and the cathedral, emblems of the Alsatian capital.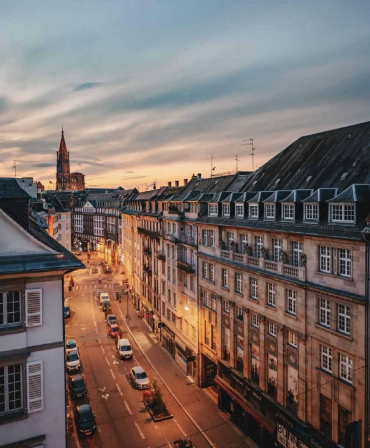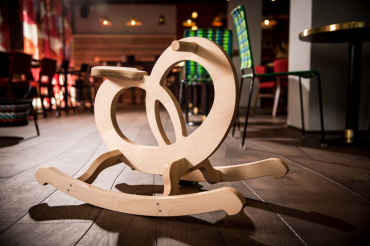 Sustainable and local purchases
At the restaurant, we promote short circuits by working with local producers and favor flexitarian cuisine. To enhance the flavors of our cuisine, we have created an aromatic garden.
In our BOMA Shop, the selected products are mainly from local and French craftsmen. You will find eco-responsible products such as personalized water bottles and products from young designers from Strasbourg!
We use eco-labeled paper and biodegradable pens. Our comforters/duvets are made of natural fibers, the cleaning of the rooms is done with eco-labelled products and the use of a Vapodil (ecological solution complete cleaning with dry steam).
Our teams and our clients
Mobilizing our teams in favor of environmental protection and sustainable development is essential.. Our teams are trained in eco-actions and eco-responsible digital practices.
We encourage the use of bicycles and public transport for our employees' commutes: more than 95% of them use bicycles, walking and public transport to get to work.
We invite our customers to follow this same approach by making simple gestures that help protect our planet. Our teams offer many alternatives to our customers to limit car travel: bike rental, public transport…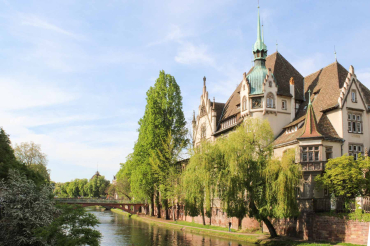 Wellness and training
We believe that the development of our employees' skills is essential to the success of BOMA. We have therefore invested in high quality training for all our employees and offer personalized support for their career management.
At BOMA, we are committed to building an ethical society that respects diversity, employability, human rights and well-being.
Personal development is at the heart of our employer brand and we value the talents and know-how of our 40 employees who embody the BOMA spirit. We are proud of their commitment.